Bali Camping & Tubing Ubud Camp Package 2 Days 1 Night is a combination of two activities. Both of these activities are Camping at Ubud Camp and Tubing on Ayung River. Sleeping in the open, to feel close to nature. Tents and equipment have been provided. The cool nature around Ubud Camp provide a unique camping experience in Bali. Camping in Bali provided by Ubud Camp, also supplied torches and bonfires to enjoy the atmosphere of the night. Beverages such as coffee and tea are served when the BBQ to keep warm. Drinks and BBQ is already included in the package price Ubud Camp Bali Camping.
Bali Camping Ubud Camp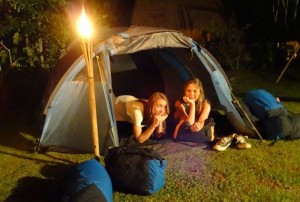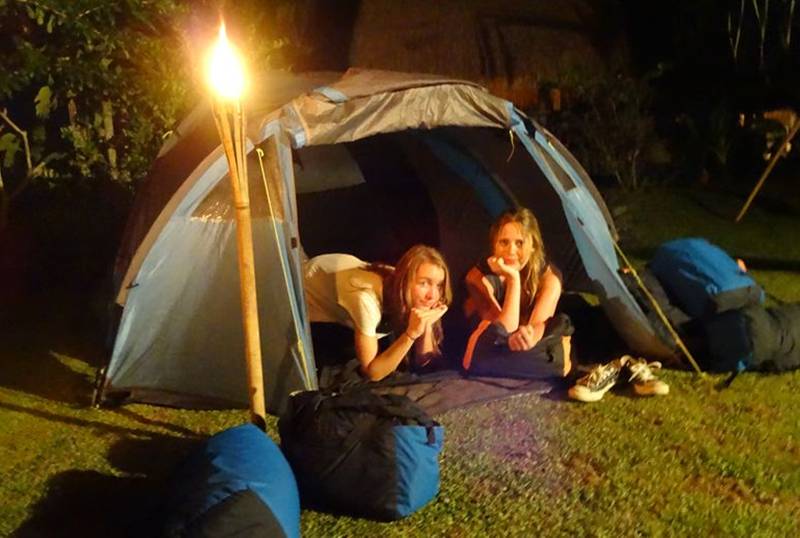 For tourists who stay at Ubud Camp is expected to arrive around 02.00 pm. Greeted with a welcome drink, and then checked in a tent, then free time. Around 07.00 a night, dinner will be provided with a special menu. After dinner, you can enjoy a bonfire and drink as explained above.
Bali Tubing Adventure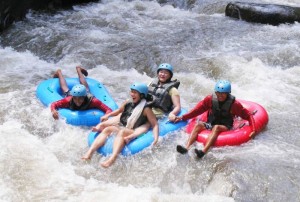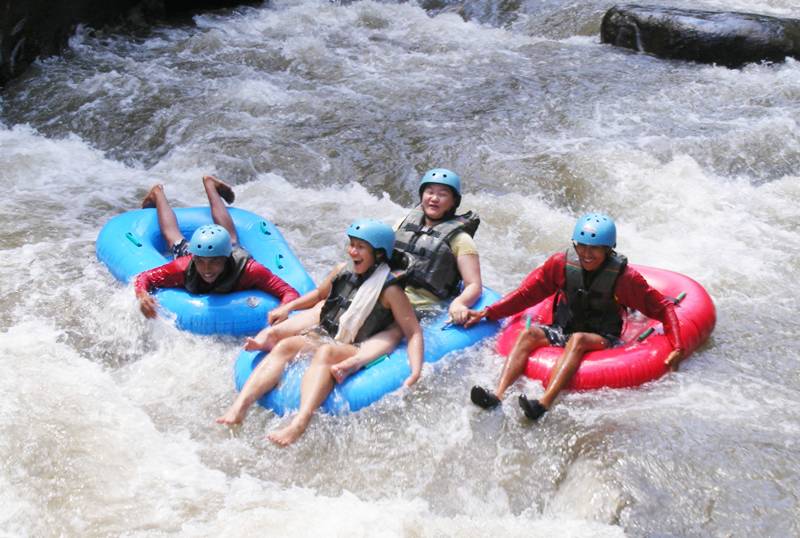 After breakfast at the Ubud Camp Restaurant, transfer to the starting point of the tubing. But earlier, guests will be given a briefing and safety equipment. Experienced guides will accompany during the program.
Bali Camping & Bali Tubing Adventure Ubud Camp Package
Prices
Adult USD  160 / person
Children USD  135 / person
Minimum 2 person
Inclusions
Welcome Drink
Coffee Break
Breakfast
Dinner
Tent & Equipment (Sleeping Bag & Mat)
Campfire
Tubing Equipment (Helmet & Live Jacket)
Ubud Camp Adventure Guide
Toilet
Shower Room (Towel & Soap)
Hotel or Airport Pick Up & Transfer
Itinerary
Day 01
14.00 Arrive at Ubud Camp (Welcome Drink & Check in Tent)
14.30 Free & Easy
18.00 Dinner
20.00 Campfire & Coffee Break
Day 02
07.30 Breakfast
09.00 Tubing River Adventure
12.00 Check out
Message: